Trailer inspections are necessary for keeping your trailer in pristine condition and reducing the risks of accidents from failing components within your trailer. Here at Mid Carolina Diesel, we work hard to provide thorough inspections to keep you, your trailer, and cargo safe on the road. Here is what you can expect from a typical trailer inspection.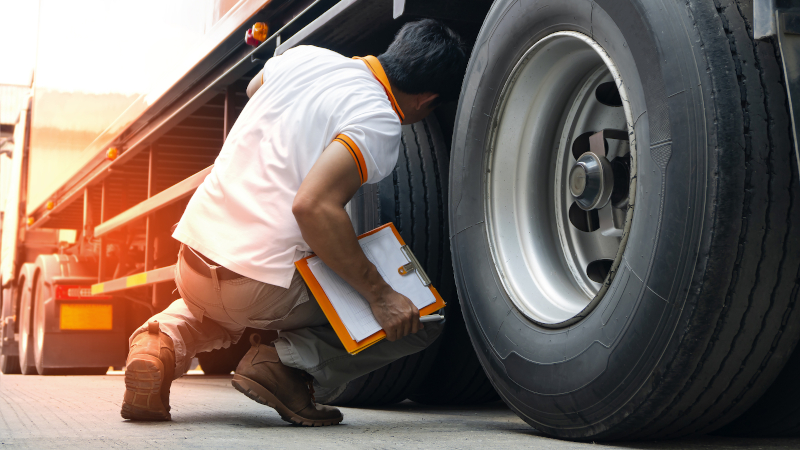 Structural integrity check: We will check the roof, sides, front, doors, latches, and walls of your trailer for any existing damage that may affect the structural integrity of the trailer. We will also inspect your undercarriage, including the axle alignment, springs, frames, slide track, and landing gear.
Hitch and coupler check: Another essential part of trailer inspections is making sure your trailer hitch and coupler are both strong and sturdy enough to keep your trailer safely connected. We'll make sure the trailer won't detach while you're driving. We will also check the safety chains for the same reason.
Tire check: We will check the tire pressure, wheel seal, and amount of wear on your tires to ensure they are still safe to drive on.
Brake check: We will also inspect your trailer brakes to ensure they still work properly to stop the trailer and assist in general stopping to reduce the stress on your tow vehicle.
Electrical check: We will inspect your lights and wiring to see that everything is well-connected between your vehicle and trailer to allow for safe and reliable signals that are easily visible to other drivers on the road.
Cleanliness check: This part of trailer inspections may seem the least important, but we check for any cleanliness issues in your trailer that may put your cargo at risk.
If you are in need of trailer inspections, give us a call today at Mid Carolina Diesel.