Our Featured Services
---
Because of our background as a trucking company, we understand that a reliable diesel mechanic is only part of the equation. It is also important for that professional to offer affordable options, so you can operate in a profitable manner. While other truck and trailer repair companies in the Mocksville, North Carolina area will press you into utilizing only new and OEM parts, we are happy to attempt to locate used parts if affordability is your objective.
Mid Carolina Diesel: Helping You Find Your Way to Your Destination
A reliable and affordable diesel mechanic is your best friend for staying on and getting back on the road quickly.
We are also happy to explain the situation, letting you know what is going on so you can decide if you want to make the repair yourself. The reality is that in most cases, you can be back on the road more quickly if we do the work, and that is usually more important than saving a few dollars on labor. Speaking of labor costs, you'll find our shop and after-hour rates to be reasonable and competitive, as well as our mileage rates for 24-hour road service. Our road service abilities are limited due to the availability of mechanics at our small shop, but we will make every effort we can to serve you when needed.
"They know what they are doing!! And they don't over
charge which means a lot!"
LORA P (Google)
June 2, 2017
"Excellent company! Great people to do business with!
Top notch place. We wouldn't go anywhere else!
Thanks Jerry Prader for all the amazing work you do for us!!!!!!!!!!!!!!
Thank you!"
Mike B. (Google)
July 16, 2015
"Our trucks endure endless abuse from student drivers.
Gear grinding, clutch dumping, brake stabbing and much more.
The students tear the trucks up and Mid Carolina Diesel
repairs them for us with quality work at fair honest prices."
Jeff F. (Facebook)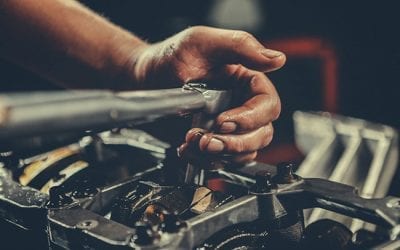 If you own a diesel, you know that they are a major investment.  These mighty machines work hard, so when you need maintenance on your diesel truck, you want to ensure you hire an expert.  If you are in the market for hiring a diesel mechanic, check out our top 3...