Our full line of truck services will keep your truck in top working order.
Whether you are an owner-operator or you manage a fleet of trucks, you know that regular maintenance and a reliable diesel mechanic are your best defense against significant downtimes that can take a bite out of your profitability. Here at Mid Carolina Diesel, you'll find exceptional truck services, and we do work on trailers, as well. Our truck services include: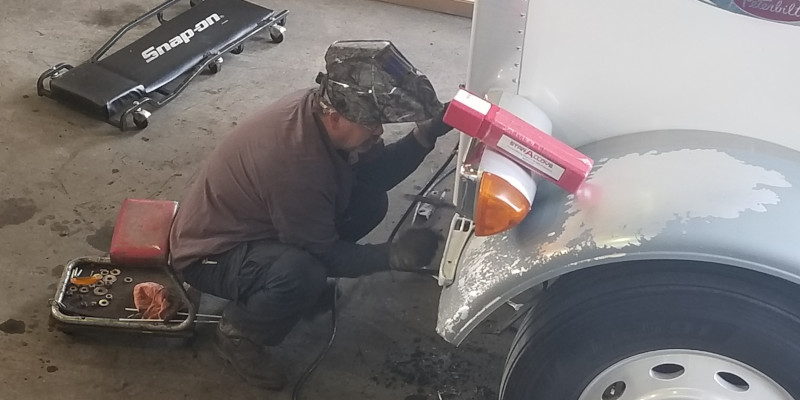 Truck Inspections: Whether you want a truck inspection for peace of mind before a long haul or want to make sure you pass DOT inspection regulations, you can come to us for a thorough inspection of your truck and trailer. Having a report on hand should a problem occur can be useful to show you maintain your truck to the best of your ability.
Tires: One of the biggest expenses involved in your trucking business is tires. Most people don't understand that while a typical automotive tire can provide from 20,000 to 60,000 miles, most trucking companies put in many times that number of miles each year, and the tires are also far costlier. Let us help you with reliable yet affordable tires to enhance your profit potential. We also perform alignment and wheel seals to extend tire longevity.
Electronics: Truck lighting and wiring is complex, so you need an expert in diagnostics to quickly find the problem and get it resolved.
Engine and Transmission: We provide reliable and efficient diagnostic and repair services for engines and transmissions, which goes beyond what some other truck services in the Mocksville, North Carolina provide.
Body Repair: Appearance is important, too, so when you have a few dings or more severe damage, turn to us to restore your truck with our body repair services.
Brake Repair: Our other truck services are designed to keep you moving down the road, but brakes so you can stop when you need to are infinitely more important for safety for you and others on the road. You can trust our 25+ years of experience to keep your brakes in top condition.
We excel with accurate and timely diagnostic services for any issues you may be having, and our truck services are completed in the most cost-effective manner possible. If you desire, we will even seek out used parts when possible to further reduce your costs. Our labor fees are fixed, so you know what to expect, and you'll find them to be reasonable and competitive. Contact us today with any questions you may have.

Similar Services we Offer: