Our full line of truck services is available to keep your truck rolling on the roads near Advance.
When you have a truck and trailer, you will want to keep it in top working order, increasing your profitability and reducing potential downtime due to the need for repairs. At Mid Carolina Diesel, we are proud to offer a full line of truck services to keep your truck rolling on the roads near Advance, North Carolina and beyond.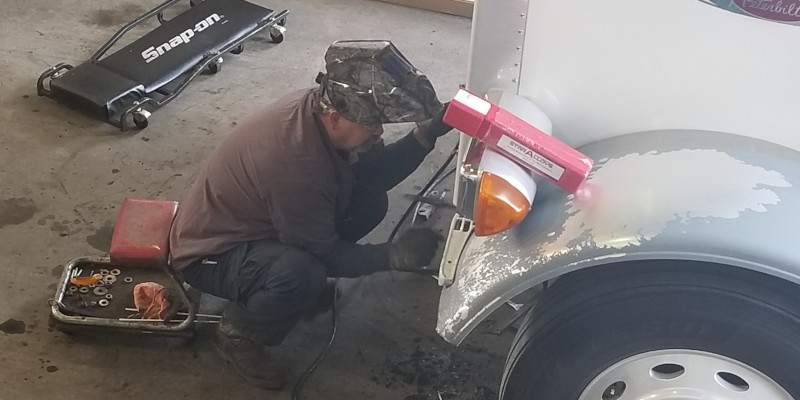 Regular truck services are integral to your trucking operation, because regular maintenance reduces the likelihood that you will experience breakdowns or need major repairs. Our truck services include:
Body repair: Make a great first impression when you keep your truck looking good. Whether there are scratches, dents, dings, or more serious problems with your truck's body, we can improve the appearance of your truck.
Engine and transmission work: We can service various makes and models of engine, including engines of different sizes. We can perform diagnostic testing that allows us to identify problems more accurately and more quickly repair issues.
Brake repair: Keep your drivers and everyone else safer with brakes in peak working condition. Trucks tend to drive many more miles per year, so brake checks and repairs are crucial.
Tire services: We can make sure your tires are in proper shape for the road. Wheel seals need to be checked regularly, as well as tread levels.
Electronic work: Truck lighting and wiring may seem less important, but in low light conditions, these elements help keep everyone safe.
Truck inspections: Some inspections are required by the DOT, and others will help keep your truck on the road.
If you need truck services near Advance, give us a call today.
---