Keep your trailer in superior condition with our expert trailer services near Advance.
Many inexperienced truck drivers think about maintaining and repairing their truck, but they may forget that their trailer is just as important to their success in the trucking industry. Your trailer is integral to keeping your precious cargo safe, and issues with your trailer could end up costing you in damaged cargo or even affecting the performance and safety of your entire rig.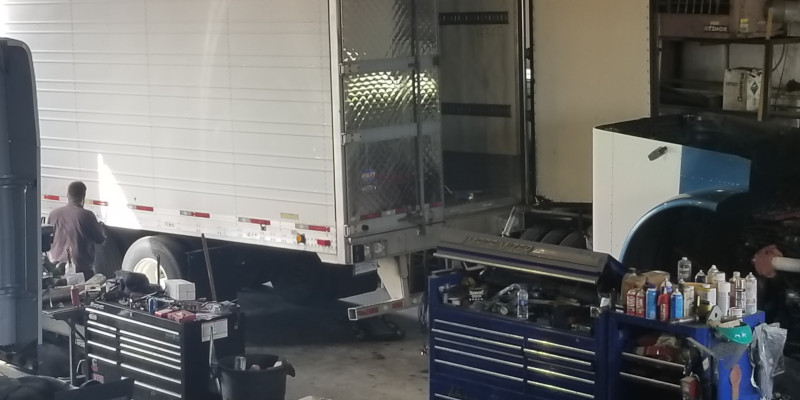 When you rely on us at Mid Carolina Diesel for your necessary trailer services, what you are getting is peace of mind. Our trailer services are top-quality, but also affordable, and include:
Tires: Your trailer has more tires than your truck, and they are just as important. We can make sure you have the tread and wheel seals necessary to safely operate on the road.
Brake repair: Making sure your truck and trailer have proper brakes is essential because the heavier your load, the harder it becomes for you to stop. Keep everyone safe with brakes in peak working condition.
Lighting and wiring: Trailer lighting is especially important at night or in poor weather conditions, and we can help keep your trailer visible in low light situations.
Floor and door repair: Protect your cargo with a solid trailer floor and keep it safe from possible theft with doors in working order.
Inspections: Regular inspections give you peace of mind that your trailer is safe to operate.
If you need trailer services in or near Advance, North Carolina, give us a call today. Whether you are looking for regular maintenance or you just happen to be nearby and need experienced, quality services, we are happy to help.
---
Trailer Services in Mocksville, NC
Similar Services We Offer: