While there are eight different levels of DOT inspections, the three most common are a driver-only inspection (Level III), vehicle-only inspection (Level V), and North American Standard Inspection (Level I), which involves a 37-step process that includes both the driver and the vehicle. There is also a lighter version of the latter one that is a walk-around inspection (Level II) instead of a full-fledged inspection. The purpose of this article is to expand on those aspects of DOT inspections. Your local diesel mechanic will be a valuable resource to help you keep in compliance and pass these inspections.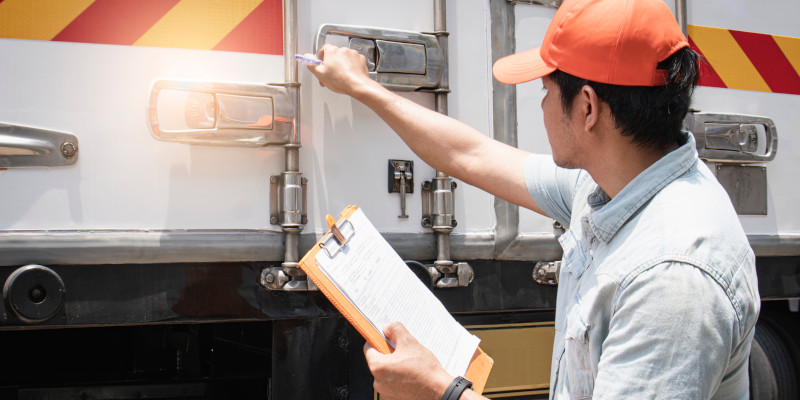 If your diesel mechanic is performing an inspection for you to be sure you'd pass if stopped for a DOT inspection, they will check the windshield wipers, steering mechanisms, fuel systems, exhaust, lighting, driveline/driveshaft, coupling devices, electrical systems, frame, brakes, and cargo securement. These are all items that would be part of the walkaround DOT inspection. To go a step further and be in compliance with the vehicle portion of Level I DOT inspections, they will also check suspension, tires, rims, hubs, and wheel assemblies and be sure the trailer is in good condition.
Since DOT inspections can happen at any time, and because many of these systems can pose a danger if not in top working condition, it is critical to work with a diesel mechanic who is experienced in DOT inspections. At Mid Carolina Diesel, we have more than 25 years of diesel mechanic experience, and we are confident we can help you stay compliant and safe on the highway. Reach out today with any questions you might have.